On Fridays around these parts we have a little tradition. We throw caution (editing, revising, and worrying) to the winds and just write. Without wondering if it's just right or not. For five minutes flat. You're welcome to play along. Today's prompt is, 'If I knew I could, I would...'
The rules are easy. Linking up with the gypsy mama.
If I knew I could I would pack the kids up for a trip around the world and take them places they have only dreamed of. We would do all the fun stuff like visiting Disneyland in Paris, or riding an elephant in India and chomping our way through spaghetti and gelati in Italy. Oh how fun this would be...but....more than that I would love to show them the richness of life, the wonderful and also heartbreaking places and a strong and resilient people....so that their eyes might be open.....to perhaps gain perspective.... or shift focus. I would want them to see for themselves that life is not the sum of what you have but rather the sum of what you have to give....that purpose, significance and destiny is reaching out rather than reaching in.
Walk through a mountain-side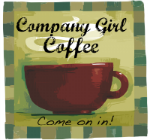 This weeks link ups