My Daughter has finally found a use for her thick and unruly hair! I can still hear her little girl complaints about her ridiculous knots (that we had to cut out, often), and the annoying thickness that weighed heavy on her head. It was totally unmanageable for her and she hated brushing it. I told her, 'One day you will appreciate your lovely long hair'. That day finally arrived .... fifteen and a half years later!
She was delighted to be asked to be a hair model. Imagine that!
So these are a few of my

favourite

pics ... with Photofunia!
and this is her with a few of her friends.
Okay, so she isn't really on the cover of vogue or on billboards.
Photofunia is m
y new
favourite
tool.
You have to try it!
She has been hair modelling though and dared to go fire engine red. We spent hours in the salon. She put up with a whole lot of teasing and tousling for a flaming head of hair and I put up with hearing all of her her yelps in the process!
(A free hair cut, colour and style in a fancy salon...you gotta love that!)
Getting prepped for the hair show.
They had a fantasy hair theme .... and yes that is really all of her hair!!
I have a new appreciation for hair artistry. They are so creative!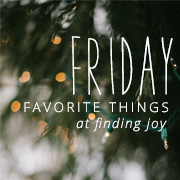 Click here to go direct to this blog.