Linking this post up with 'October followers fest' ... and introducing my little bit of the blogosphere - a blog with heart and soul and a 'heart 4 humanity'. This is my little place of inspiration.
It is an opportunity to be inspired
by the
beauty
of life.
~ to
capture
,
celebrate
and
cherish
the ordinary and the extraordinary.
My thought for the day ~ Learning to live inspired.
I took this photo at the Musee d'Orsay looking towards the Louvre in Paris. It was a random snap that day and I didn't really get the clock from a good angle but when I was looking through my pics today for a little inspiration, it seemed to fit perfectly. I was trying to come up with a great life quote but couldn't think of anything. These simple words popped into my head instead

(Not so easy being original and authentic!)

... and I am most definitely talking to myself here!! I so long to embrace all that is in my future and am at times impatient with the progress

(or lack there of).

Time seems to pass so slowly when your in the day to day. However I realise more and more that it is my now that positions me for the next moment, the next step and the next adventure. What I choose to invest my time, talent and treasure into impacts the days ahead. My NOW moment aligns me with my future!
Linking up with Jen at Finding Heaven and Shanda at A Pause on the Path.
Check this out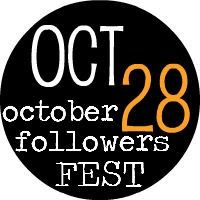 What has inspired you?
Share a thought, a story or some words
of encouragement and live inspired today.
Link up
here
(32 blogs and 74 days to go)