Good Friday Sunrise
Early this morning I crept downstairs before the morning light awoke the earth. The full moon illuminated my pathway as I made my way down to the kitchen. Filling the kettle and flicking the switch I eagerly anticipated a steaming cup of tea. Methodically I went through the motions as my groggy mind slowly emerged from the remnants of its recent slumber. Wrapping my hands around the mug I paused wistfully, allowing the warmth within to seep into my being. I sat for a moment, quietly contemplative and reflective.
As the last vestige of darkness blanketed the earth I heard the first morning bird trill out its pre dawn song. I listened to its sweet melody calling the cosmos to take note of the new day. Its song quavering and full, suddenly filling me with a pressing and yearning desire to embrace this day more fully. I was overtaken by an unshakeable urgency to see the sun rise, to watch the dawn light slowly arouse the sleeping universe.
The song of the morning bird had awoken my senses and whispered a sound of hope in my heart.
Slipping upstairs I donned my running gear, grabbed the keys and headed out to the car. Driving
towards the beach I contemplated the significance of this day, this day marked by suffering and sacrifice so very long ago. As I looked out to the horizon and watched the inky blackness begin to fade I thought about the price that was paid. About the broken body, the blood that was shed and the life that was given.
As the dawn light spilled over the edges of the ocean I reverently watched the sun begin to rise, serenity enveloped me holding me close in a lingering embrace. The awe and splendour of the moment seeping into every pore, filling me with an inexplicable gratitude ... a deep and pressing gratefulness for such profound atonement, salvation, redemption and divine devotion. My heart and soul finding rest in the promise of eternity.
~ Thanks to the morning bird for singing me her song ~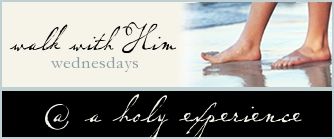 Click here to go direct to this blog.