There are moments in life that keep you captivated forever. Moments that change you in unexpected ways. The memory of that moment swirls across the canvas of your heart, always.
The setting sun over an African grassland, the mingling of destiny and dreams - Captivating!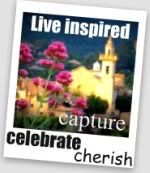 What inspires you?
Capture, celebrate and cherish your life.
Leave your link in the comment bar.