I was just sitting here wondering what to post about, seeings I am feeling under the weather and somewhat unwell when I was pleasantly surprised to discover that I had been nominated as a recipient of the 'Stylish Blogger Award' by Shanda over at 'A Pause on the Path'.
Funny thing is ... it really did cheer me up...... I felt a few rays of sunshine come my way on this rather dreary day as I sit curled up on the couch coughing intermittently and going through a box of tissues at an alarming rate. Just knowing that there was another blogger out there in the
blogosphere
who appreciated my blog and was happy to let others know about it was kind of neat. Thank you Shanda for sending it 'Down Under'. While this is not a red carpet moment it certainly feels nice to have your work, thoughts and musings valued. Such a lovely way to encourage other
bloggers,
so if the 'Stylish Blogger Award' comes your way.... smile and send the sunshine on its way.
The Rules:
1. Say seven interesting, amusing, wild or crazy things about yourself.
2. Encourage some fabulous bloggers by passing the award on (link award back to the awardee's blog)
3. Contact the bloggers you have nominated and let them know!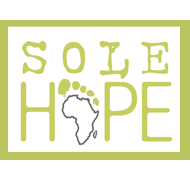 Emily at

the Anderson crew
Jami at Call me blessed